Creative Kids Lake Wylie Programs
Learning. Teaching. Inspiring.
A State-of-the-art Facility in Lake Wylie, SC that is Unique and Designed with Kids at Heart
Creative Kids Lake Wylie offers a variety of enrichment programs including Culinary Cafe'! Plus, each of our classrooms features a 10-foot overhang just outside, creating an expansive Creative Play Yard.
Age Appropriate Learning and Play
The Littlest Feet Make the Biggest Footprint on Our Hearts
At Creative Kids, our infant program is a little community designed to nurture young babies while fostering their quickly changing physical development.
We provide a loving and safe, secure environment where our focus is to convey to every infant in our care a basic trust in the teachers' response to their needs, both physical and emotional.
We provide high-quality materials that are well maintained and arranged for the babies to have greater opportunities to explore their world safely, using their senses and learning naturally through their experiences.
Our infant community includes a curriculum developed specifically for this age utilizing FUNSHINE EXPRESS*. The first few months of a child's life are crucial to their long-term development. The staff of Creative Kids spends each day opening new worlds of discovery for them in this creative class, full of happy language, music, and sensory stimulation.
*Funshine Express is an early childhood program in line with South Carolina standards. It is child-focused and uses a carefully designed process of learning through discovery. We understand that long-term trusting relationships with our caregivers anchor learning and development.
Let Them Be Little – A Time To Explore and Learn Through Play
The toddler years are the busiest with their newfound love for climbing, jumping, running, and exploring everything around them! We offer age-appropriate activities, daily interactions, and play times that create learning naturally. Their day is structured around learning through play and routines that create a sense of security.
Our Toddler Program uses the "FUNSHINE EXPRESS*" Curriculum. The program is called " ButterCups" and is very well planned and aligns with the South Carolina State Standards for Early Care and Education. It is a very hands-on interactive program where each child gains the confidence to discover and experience new things daily.
Toddlers make significant progress when they do things by themselves. This is how they learn independence and feel confident in their abilities. We give them the opportunities to grow and develop to their fullest potential. We strive to provide the best age-appropriate materials because safety is always at heart when caring for busy one-year-olds.
Toddlers will enjoy enrichment classes and new things every day: gym play, outdoor play, buggy rides, art class, Chapel, and more. Days are filled with music, fun, and dance! Get ready, toddlers…here we go!
*Ask your Director about the Funshine Express Program or visit their website at www.funshineexpress.com
The Wonder of Twos
At Creative Kids, we create an environment with planned activities so our young two-year-old learners are engaged in their daily program, learning naturally about math, science, art, reading, music, movement, and language.
Each classroom is designed with activity centers for self-guided play among their friends in small groups. Each day begins with a large group circle time around the rug where they sing songs, do finger plays, and enjoy greeting their friends.
Throughout their day, they experience meaningful play. We provide them with creative materials, well maintained and arranged furniture that is suited for Twos. This is also the potty year, and we help our little ones through this important milestone with encouragement and understanding.
Our Twos Program uses the "Funshine Express Curriculum Program*" which is aligned with the South Carolina State Standards for Early Care and Education and is designed specifically to foster development at this highly active age. Outdoor play, enrichment classes in art and science, Chapel, and gym time are some of their favorite activities.
*Find out more about the Funshine Express Program! Ask your Center Director for a preview and see how it works in the classroom each day, or visit their website at www.funshineexpress.com.
It Takes a Big Heart to Shape Little Minds
Why is the sky blue? Why do birds have feathers? Questions, questions, and more questions, and delightfully so! Asking questions is a normal developmental milestone and we know that these questions can become teachable moments.
These moments are captured each day between teachers and children through our play-based activity centers and teacher-directed curriculum. Our classrooms are designed for large group circle times as well as small group area play, plus enrichment class rotations in art, theatre, library, and science.
Creative Kids offers Threes children the "FireFlies Funshine Express Curriculum Program" blended with some of the core elements of foundational reading in phonics and Bible time. The Funshine FireFlies is a program for Threes that is aligned with the South Carolina State Standards of Early Care and Education and provides so many fun themes and learning activities that are foundational to reading and math – arts and science.
What We Learn with Pleasure, We Never Forget
The four-year-old is a dynamo of energy and drive, emerging from the Threes into the Fours with imaginative ideas that spring from their little minds! Our creative approach to Fours will help your child build a secure foundation in kindergarten through the daily classroom activities planned by well-qualified and loving teachers. The classroom is designed with many area learning centers to facilitate small group play-based interaction with friends. Each morning there is a large group circle time around the Promethean boards while they learn new concepts in math and reading.
The A Beka Book curriculum is used in our K-4 program. It provides phonics-based literacy to encourage reading while building a strong foundation and love of reading. Math and Science are part of their daily routines. Spanish, art, gym time, music, theatre, and Chapel help each student while learning naturally about the world around them. We want methods and materials that work. That's what we have found with A Beka Book: a comprehensive, quality curriculum and materials written from a Christian perspective. Please visit www.Abeka.com for a full look at the curriculum. Our Pre-K Fours Program utilizes the A Beka Book curriculum and supporting center with learning activities and hands-on interaction as they grow with the program. A Beka Book has, for more than forty years, provided quality preschool materials for Christian programs. We want methods and materials that work. That's what we have found with A Beka Book: a comprehensive, quality curriculum and materials written from a Christian perspective. The Phonics based A Beka Book is the key to reading. Young students learn the short sounds on the vowels and then how to blend these sounds with a consonant. In a short time, students can read hundreds of words, giving students a sense of accomplishment from the beginning. Once they have mastered simple words, they learn more sounds and longer words. A BEKA Book also builds a strong foundation in Math, Science, and Art. Creative Kids provides a wide variety of enrichment programs to enhance the experience of three and four-year students.
Our four-year students wear a cap and gown at the annual Grand Celebration for families to attend and enjoy! They love singing songs and reciting their poems for us, as well as showing off how they can read and speak Spanish! The Grand Celebration is a highlight of Creative Kids!
Where After School and Enrichment Come Together
Creative Kids has spent many years in the work of "After School." Our experience since 1997 has been critical to the development of our facility in Lake Wylie. We offer a large designated "gym" like space where the students are engaged each afternoon in a safe fun exciting place that they love look forward to each day.
Our students are happily transported safely from all of the Clover School District schools to our center on our buses. They are greeted by staff who check them into the center ensuring their safe arrival. We have safety protocols in place and child tracking policies that assist our staff through the daily check in times from the bus.
Homework Assistance is available to them and parents can sign the student up for this time. This has been a valuable support to our families.
We stress the importance of character building and we strive to hire mature staff who have a proven experience and resume with background checks.
We offer a fun after school experience for each and every child in our care! We also offer School Days Off during the school year when local schools have teacher work days. Sign up today!
Art Incredible – Part of Summer Camp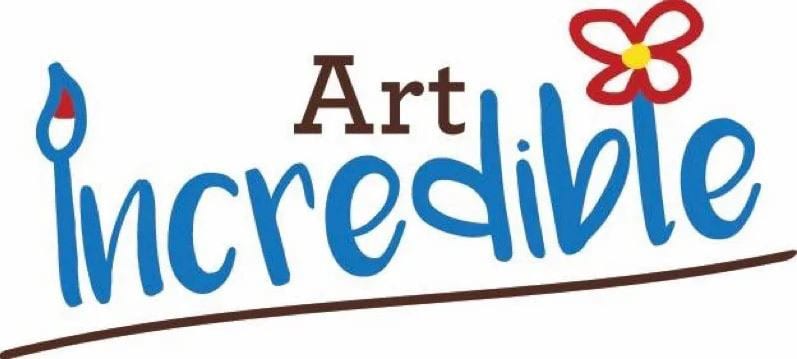 Art Incredible is a class within our Summer Camp Program that's included in the price!
School Days Off
When the students are scheduled for an "out of school" day, we have fun workshops they can participate in like puppetry, drama, and culinary arts!
We are available to be your child's home away from home.
These days are well planned, with activities and space to meet your child's needs for the day.
Enroll in one of our programs today.
Makerspaces
Makerspaces are simply designed spaces at our facilities where children can be safe, creative, and have fun at the same time. All of our Makerspaces are well-designed for STEAM-based projects and activities. Messy and Gooey – Pop and Fix – making cool concoctions that intrigue the child's natural wonder and imagination in a safe and well-supervised space. SCIENCE IS FUN!
Musical Instruments are also available and we have a Drama Stage with Music, Lights, and Sound! Performances that kids write and make costumes for are the best!
Students will have opportunities to collaborate with their peers, develop presentations and feel accomplished as they learn and present them using our green screen and videography equipment.
Enroll in a Program at Creative Kids Lake Wylie
Program Enrollment Request Form
Three Locations to Serve the Child Care Needs of Families in Lake Wylie and Surrounding Areas.
Join the Creative Kids Family - We Love Kids, and it Shows!
Creative Kids Lake Wylie
1027 Broomsedge Drive, Clover, SC 29710
Operating Hours
Mon - Fri: 6:30 am – 6:00 pm
6 Weeks - 12 Years
Creative Kids Fort Mill
1500 Fort Mill Parkway, Ste. 101, Fort Mill, SC 29715
Operating Hours
Mon - Fri: 11:00 am – 6:00 pm
5 Years - 12 Years
Creative Kids Hands Mill
3168 Hands Mill Hwy., York, SC, 29745
Operating Hours
Mon - Fri: 11:00 am – 6:00 pm
5 Years - 12 Years
Out of School Days & Summer Camp for All Three Locations
6:30 am - 6:00 pm
Sign Up For Our Newsletter
Stay updated and get our latest news right into your inbox.
We are owned by parent company, Carolina Kids LLC, which has been involved in developing early childhood centers for over forty years. We have owned, operated, and pioneered schools in the Carolinas with much success, as families have trusted us for their child care and early preschool needs - and we don't mind saying it's great to be a kid at Creative Kids. We make learning fun, and even playtime can be a learning experience. We look forward to local families' children becoming a part of the Creative Kids Family!
Copyright ©2023 Creative Kids Family