Creative Kids Lake Wylie Enrichment
Exciting. Creative. Imaginative.
Enrichment programs so fun, you'll wish you were a kid again!
A Creative Play Yard, our Creative Café, our Nature Preschool Classroom, and more enrichment-focused areas of learning and play are not only creative, but they are exciting, imaginative, and fun for the kids in our care.
Enrichment Activities and Programs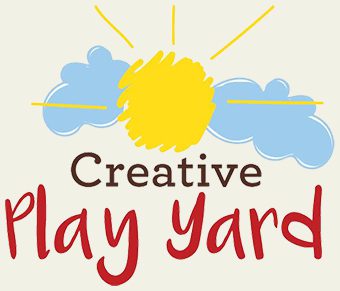 Acres of Fun and Adventure Await at Our Creative Play Yard!
Your child's eyes will light up with excitement when they see our Creative Play Yard. On four beautiful acres, it's designed to delight the senses — your child will enjoy many fun and imaginative features allowing them to experience the joy of learning and play through touch, sight, hearing, and smell. Through taste, they will experience our Creative Café. There is never a dull moment at Creative Kids!
Play units for climbing, jumping and sliding
Construction zone for digging and building
Outdoor gym for sports like basketball
Free space for large group games
Butterfly garden for pure wonder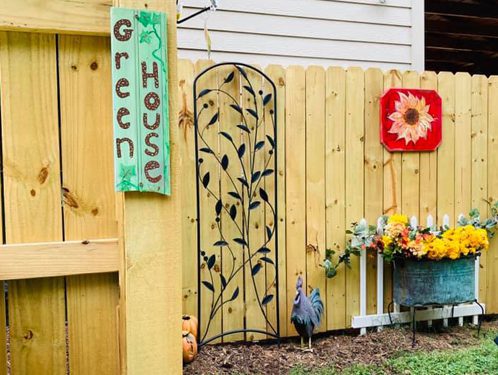 Sand and water tables for developmental play
Open-air ampitheater for children's performances
Raised garden beds for planting and growing
Trike paths with safety zones for safe travel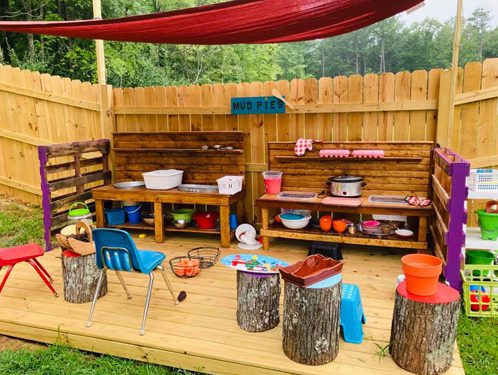 Themed cottages, a gas station, a farmer's market and a playhouse for role playing
Climbing walls for adventure
Outdoor easels for painting
Chalkboards for chalk art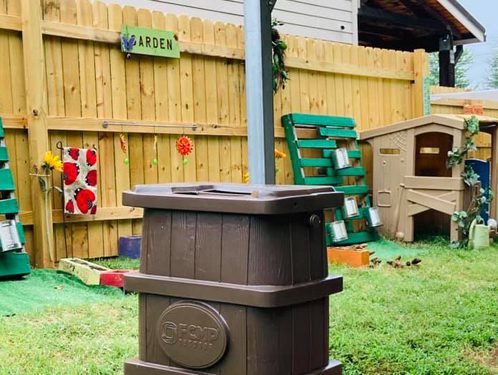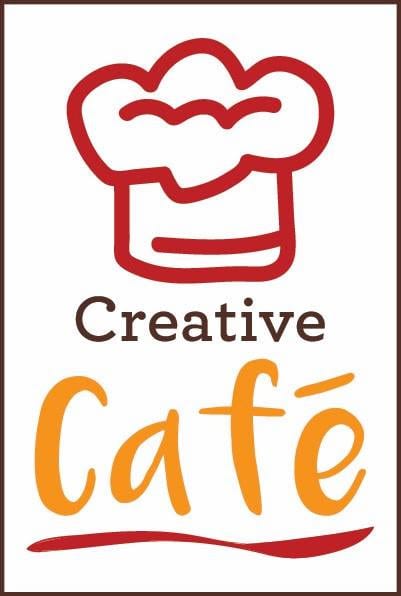 Learning Food Preparation and the Safe Way to Cook
Our on-site Creative Café teaches the importance of kitchen safety and is focused on good child nutrition. Kids are given a safe space to write new recipes and explore different food groups. Children will eat a wider variety of food when they prepare it themselves — even vegetables — and that's why you will love our Creative Café as much as they do! Children are allowed to learn about the basics of safety in the kitchen, food preparation, and the safe way to cook. Our Creative Café also allows children to enhance their taste by trying new foods that are healthy for them.
Our Nature Preschool Classroom
Nature Exploration and Adventures
Nature-based classrooms have become increasingly popular in recent years. Our nature preschool classroom, however, takes this approach a step further. Our classroom is not just about spending time in nature; it is about using nature as a pathway for learning while having fun and using a child's imagination. Our curriculum is designed not only to meet child development goals but also to develop care and concern for the natural world.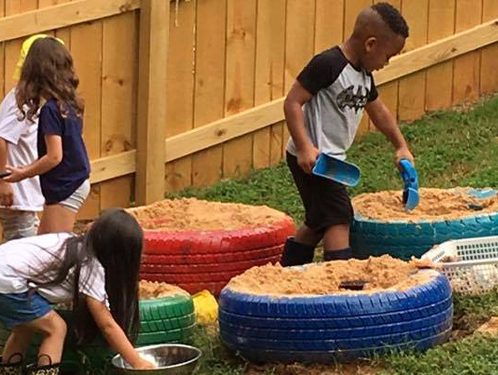 Dance Enrichment Programs
Creative Kids Lake Wylie offers other enrichment programs stressing fitness and fun utilizing dance and tumbling through Studio Go, N-Zone Sports, and Tumble Bus!
There's a multitude of benefits through these programs that extend beyond physical fitness, too. In addition to improving flexibility, coordination, balance, range of motion, stamina, muscle tone, strength, and posture, it can also enhance your child's social skills, emotional development, and cognitive abilities.
By participating in dance and tumbling, children can learn discipline, focus, and persistence while also expressing themselves creatively and having fun.
Enrollment forms for these great programs are available at our front desk.
Three Locations to Serve the Child Care Needs of Families in Lake Wylie and Surrounding Areas.
Join the Creative Kids Family - We Love Kids, and it Shows!
Creative Kids Lake Wylie
1027 Broomsedge Drive, Clover, SC 29710
Operating Hours
Mon - Fri: 6:30 am – 6:00 pm
6 Weeks - 12 Years
Creative Kids Fort Mill
1500 Fort Mill Parkway, Ste. 101, Fort Mill, SC 29715
Operating Hours
Mon - Fri: 11:00 am – 6:00 pm
5 Years - 12 Years
Creative Kids Hands Mill
3168 Hands Mill Hwy., York, SC, 29745
Operating Hours
Mon - Fri: 11:00 am – 6:00 pm
5 Years - 12 Years
Out of School Days & Summer Camp for All Three Locations
6:30 am - 6:00 pm
Sign Up For Our Newsletter
Stay updated and get our latest news right into your inbox.
We are owned by parent company, Carolina Kids LLC, which has been involved in developing early childhood centers for over forty years. We have owned, operated, and pioneered schools in the Carolinas with much success, as families have trusted us for their child care and early preschool needs - and we don't mind saying it's great to be a kid at Creative Kids. We make learning fun, and even playtime can be a learning experience. We look forward to local families' children becoming a part of the Creative Kids Family!
Copyright ©2023 Creative Kids Family